Tiskárny štítků reprezentují speciální zařízení, která sice v domácích podmínkách nevyužijete, ale v kancelářích, firmách a v průmyslových odvětvích jsou nenahraditelná. Samozřejmě za předpokladu, že sáhnete po tiskárně štítků, která je svými parametry schopná plnit pracovní úkoly na 100%.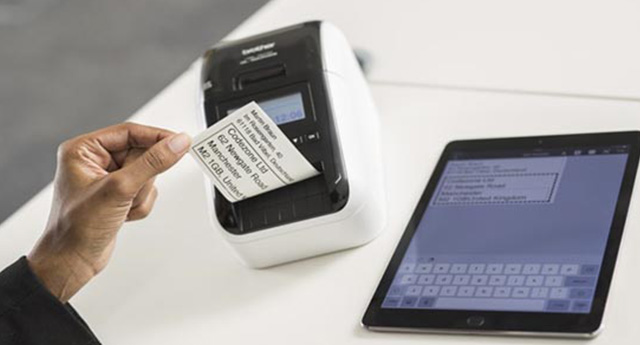 Extrémy nejsou dobré
Ve firmách se podobně jako v kancelářích při výběru tiskárny štítků poměrně často setkáváme se dvěma extrémy. V prvním případě jde o přehnanou snahu ušetřit finanční prostředky za každou cenu. Pro dobře rozjetou firmu, která obchoduje se zbožím a v sortimentu má tisíce položek nebo vyřizuje denně desítky až stovky objednávek, které musí být co nejrychleji doručeny netrpělivému zákazníkovi, je však pomalá tiskárna adresních štítků, čárových kódů či papírových štítků s dalšími důležitými informacemi téměř k ničemu. Snaha ušetřit se v takových případech míjí účinkem a v konečném důsledku znamená pro firmu finanční ztrátu.
O nic lepší investicí ale nemusí být ani zbytečně výkonná tiskárna papírových štítků, která v komorním prostředí maličké firmy nebo kanceláře s kolektivem 3 či 4 zaměstnanců sotva najde uplatnění. Při koupi správné tiskárny papírových štítků tedy bude nejlepší zlatá střední cesta, ale přihlédnout se vyplatí i na pověstné rčení: "nejsme tak bohatí, abychom kupovali levné věci".
V široké nabídce si každý najde to svoje
Výběr správné tiskárny štítků se v mnohém podobá výběru štítkovače nebo tiskárny, kterým jsme věnovali pozornost už v našich minulých příspěvcích. I když šlo o ruční štítkovač a klasickou tiskárnu, základní rady a doporučení, které jsme u těchto zařízení zmínili, neztratily nic na své aktuálnosti, dají se zobecnit a mohou se aplikovat i na výběr optimální tiskárny štítků. Zohlednění frekvence a objemu tisku, porovnání funkcí tiskárny štítků, rozlišení nebo konektivita zařízení proto můžou být i při výběru tiskárny štítků směrodatné.
Na trhu jsou desítky nejrůznějších tiskáren štítků všech možných značek. Zmínit můžeme společnost PARTEX, SEIKO, BRADY, CASIO, TSC nebo HONEYWELL. Perfektními parametry však disponují i ​​tiskárny štítků BROTHER, DYMO a ZEBRA. Jaká kritéria by tedy měla splňovat a jaké funkce by měla nabízet tiskárna pro menší firmu nebo malou pracovní skupinu a co by měla dokázat tiskárna papírových štítků určená pro průmyslová odvětví? Schopnosti tiskáren štítků si ukážeme na konkrétních modelech posledních tří zmíněných značek.
Tiskárny Brother a Dymo jako stvořené pro malé firmy
Tiskárny a jiná černá technika pro firmy je obecně stavěna na vyšší zátěž než zařízení určená k občasnému domácímu použití. Jinak tomu není ani u tiskáren štítků. Jejich výbava a parametry musí stačit na vyšší objemy tisku, které samozřejmě nemohou být srovnatelné s objemy potřebnými v průmyslových odvětvích. Toto od tiskáren štítků určených pro malé firmy nikdo ani neočekává, jejich ambice jsou někde úplně jinde.
V kancelářích a malých firmách se svých úkolů dokáže dokonale zhostit spolehlivá tiskárna štítků Brother QL-800 QL800YJ1, která umožňuje černý nebo červený tisk bez použití inkoustu. Na tiskárně se dají tisknout kvalitní, dobře čitelné papírové štítky různých typů s velikostí od 12 do 62 mm. V případě potřeby však můžete mít z kontinuální role k dispozici štítek dlouhý až jeden metr. Tiskárna komunikuje se systémy PC, Mac, Android, iPhone a iPad. Potěší software P-touch Editor na tvorbu štítků i automatický odstřih štítků.
Podobnou, jen o něco dražší alternativou, je tiskárna štítků Dymo LabelWriter 450 S0838780. I v tomto případě se můžete spolehnout na rychlý a kvalitní tisk adresních nebo expedičních štítků nebo štítků na pořadače. Problémem nejsou ani čárové kódy, jmenovky nebo jiné štítky. Tiskárna se vyznačuje nekomplikovanou manipulací, která nenadělá starosti ani méně zdatným uživatelům.
Tiskárny štítků Zebra představují top kvalitu pro průmysl
Požadavkům průmyslového segmentu perfektně odpovídá několik modelů, ale nás zaujala zejména elegantní Zebra DT tiskárna štítků ZD620, která patří ve své třídě k nejrychleji tisknoucím zařízením vůbec. To však není všechno. Pozornost si zaslouží praktické, jednoduché 10-ti tlačítkové uživatelské rozhraní a zklamáním nebude ani kompatibilita tiskárny s možností správy tiskárny štítků přímo z cloudu.
Tiskárna štítků umožňuje kreativní a ekonomický tisk v průmyslu, ale své uplatnění najde i všude tam, kde se objem tištěných materiálů pohybuje ve vysokých číslech.