Moderní mobilní telefony nabízí atraktivní design, dostatečnou kapacitu vnitřní paměti, přiměřený výkon a řadu užitečných funkcí. Není proto divu, že inteligentní telefony reprezentují plnohodnotná zařízení, která dokáží konkurovat tabletům i přenosným počítačům. Smartphony využíváme k online nákupům, platíme s nimi bezhotovostně, používáme je k navigaci, či vzdělávání, ale to není ani zdaleka všechno. Perfektní služby nám prokážou při tisku pracovních podkladů, dokumentů i fotografií.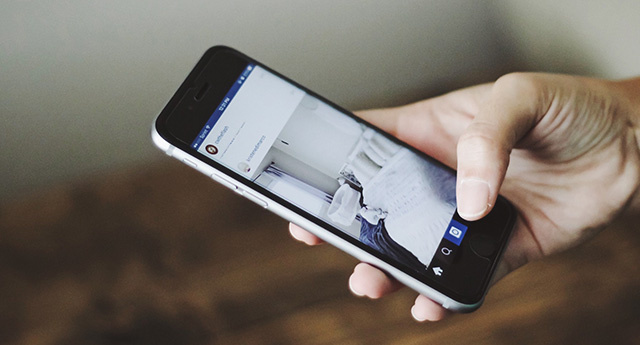 Časy se mění. A s nimi i zařízení
Doba, kterou právě žijeme, jakoby si obula pohádkové sedmimílové boty. Evoluce nových technologií, přístrojů a techniky je nevídaná a neustále nabírá na stále rychlejších obrátkách. Vzpomeňte si na mobilní telefony z konce minulého století s neohrabanou konstrukcí, alfanumerickou klávesnicí, jednoduchým monochromatickým displejem a porovnejte je s dnešními modely. Komentář snad není ani nutný. Výkon a funkce navzájem konfrontovat také nebudeme, protože bychom porovnávali dva zcela nesrovnatelné světy. Přesněji řečeno, dva diametrálně odlišná zařízení.
Pokud jde o parametry a funkce mobilních telefonů, vůbec nemusíme chodit do daleké minulosti. Pokud bychom totiž chtěli ještě nedávno vytisknout něco přímo ze svého mobilu, museli bychom postupovat obdobně jako u počítače, tedy propojit mobilní telefon s tiskárnou pomocí USB kabelu. V současnosti je naštěstí tisk z mobilních zařízení mnohem jednodušší, jelikož oba operační systémy Android i iOS podporují tisk bez nutnosti instalace jakékoliv aplikace. K bezdrátovému tisku z mobilu obecně stačí, aby tiskárna splnila dva požadavky. Měla funkci Wi-Fi a dala se připojit k síti.
Pokud má tiskárna funkci Wi-Fi, máte vyhráno
U nových tiskáren by splnění prvního požadavku nemělo být žádným výraznějším problémem, protože mnoho zařízení tuto funkci nabízí. Po splnění druhého požadavku, tedy po připojení k síti, pak již stačí připojit váš smartphone do stejné sítě a prostřednictvím AirPrint (u mobilů Apple) nebo z prohlížeče Chrome (u mobilních zařízení s Androidem) odeslat tiskárně příkaz k provedení první tiskové úlohy. Nezapomeňte, že před samotným vytištěním můžete na fotografii nebo dokumentu provést drobnější úpravy.
Tip: 4 důvody, proč domů potřebujete Wi-Fi tiskárnu
Podrobnější "info", jak tisknout z mobilu s operačním systémem Android
V zařízení Android můžete tisknout z prohlížeče Chrome. To, co musíte udělat, je docela jednoduché. Stačí přidat tiskárnu, která dokáže přijímat data přes Wi-Fi nebo mobilní síť. Potom postupujte podle následujících kroků:
Ve svém zařízení Android otevřete aplikaci Chrome.
Následně otevřete stránku, obrázek nebo soubor, který potřebujete vytisknout.
Vpravo nahoře klikněte na ikonu možností Více a potom Sdílet.
Vyberte možnost Tisk.
V horní části vyberte tiskárnu, kterou chcete použít.
Chcete-li změnit nastavení tisku, klepněte na šipku dolů.
Následně klikněte na Tisk a spusťte tisk zvolených obrázků nebo souborů.
Jak tisknout z mobilu Apple a s operačním systémem iOS
Zařízení značky Apple stejně jako mobily iOS jsou vybaveny funkcí bezdrátového tisku AirPrint již přímo od výroby, což znamená pouze jedno. Při tisku se obejdete bez další aplikace.
Toto je však pouze jedna strana mince. Tiskárna pro komunikaci s mobilním zařízením musí podporovat zmíněnou funkci AirPrint. Pokud si nejste jisti, zda je tomu tak i v případě vaší tiskárny, pokuste se to zjistit z přiložené specifikace nebo z manuálu tiskárny. Popřípadě můžete zajít na stránku výrobce. Jinak je postup tisku jednoduchý. Mobil a tiskárnu připojíte do stejné Wi-Fi sítě a následně již jen vyberete konkrétní fotografii či dokument, tiskárnu, zadáte počet kopií a dáte příkaz k tisku.
Tip: Jak skladovat tonery a cartridge tak, aby vydržely co nejdéle?