Společnost HP koncem minulého roku zveřejnila zprávu, ve které přináší praktické postřehy a předpovědi, které trendy pro 3D tisk ovlivní výrobní a podnikatelské prostředí během příštích 12 měsíců.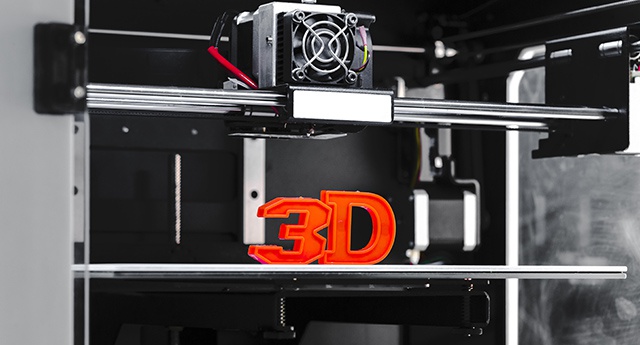 Zatímco zpráva na rok 2019 zdůrazňovala význam začlenění umělé inteligence nebo přesněji řečeno strojového učení do 3D tisku, v roce 2020 má podle prognóz narůstat potenciál digitální výroby 3D tisku napříč několika průmyslovými odvětvími. Z našich článků už jistě dobře víte, že zdravotnické 3D aplikace se běžně a ve velké míře používají v medicíně k výrobě chirurgických pomůcek, funkčních implantátů nebo protéz.
Představili jsme vám i automobil STRAT z dílny či spíše z tiskárny firmy Local Motors. Toto auto samozřejmě nezmiňujeme pouze náhodou, protože podle předpovědí společnosti HP v souvislosti s 3D tiskem zažije velký boom právě automobilový průmysl.
3D tisk podpoří automatizovanou montáž i výrobu elektromobilů
Svařování je již tradičně jednou z nejvíce automatizovaných fází výroby automobilu. Automatizace však každým rokem narůstá a je pouze otázkou času, kdy 3D tiskárny zvládnou tisknout kov do plastových částí, provádět povrchovou úpravu nebo vkládat motory do plastových dílů.
To ale není všechno. Globální trendy spolu s novými očekáváními a představami dramaticky změnily téměř každý aspekt automobilového průmyslu, který výrobou elektromobilů deklaroval svou připravenost na zásadní transformaci. A právě při výrobě elektromobilů společnost HP předpovídá 3D tisku velký úspěch. Důvod je prozaický.
Výrobu elektromobilů zvyšují a v nejbližších měsících a letech budou zvyšovat všechny společnosti. Například Volkswagen do roku 2022 plánuje uvést na trh až 1 milion takových vozidel. Pokud se to VW podaří, předčí dokonce kalifornskou Tesly a stane se lídrem. Co ale z tohoto pohledu je rozhodující, že si výroba elektromobilů vyžádá enormně velké objemy součástek, které v rámci konkurenceschopnosti můžou výrobci pokrýt právě 3D tiskem.
3D tisk má ambice zvyšovat produkci obuvi  
Ačkoliv si to někdy neuvědomujeme, 3D tisk stále více a více vstupuje do našich životů. Výrobci obuvi aplikují tuto progresivní technologii na návrh výrobku již poměrně dlouhou dobu, stejně jako na výrobu určitých komponentů bot.
Technologii 3D tisku při výrobě některých částí obuvi má poměrně dobře zvládnutou společnost ADIDAS, ale v blízké budoucnosti se k ní přidají i další výrobci. Problémem nemá být už ani tisk kompletní obuvi. Předpovědi jsou tedy více než optimistické, technologie 3D tisku má údajně v nejbližší dekádě v celosvětovém měřítku zvýšit tržby výrobců obuvi minimálně o 6 miliard dolarů.
3D tisk vnese nový vítr do stomatologie a oční optiky
Digitální výroba s 3D tiskem neobešla některé medicínské obory, oční optika a stomatologie samozřejmě nejsou výjimkou. Doplňková výroba pro oční optiku nebo pro digitální stomatologii s 3D modely zubů a neviditelnými strojky má již nyní pořádně našlápnuto a v budoucnu bude mít pouze stoupající tendenci. Potenciál 3D tisku a její aplikace však bude postupně plně využívat regenerativní medicína i jiné lékařské specializace.