Výměna toneru na laserové tiskárně je poměrně jednoduchá záležitost, ale o odstraňování jemného tonerového prachu z trička či kalhot se to však už bohužel říct nedá. I když takové "maléry" nejsou velmi časté, občas se přece jen stanou. Jak tedy efektivně a pokud možno co nejšetrněji odstranit z oděvních kousků toner? Vše užitečné se dozvíte v následujících řádcích.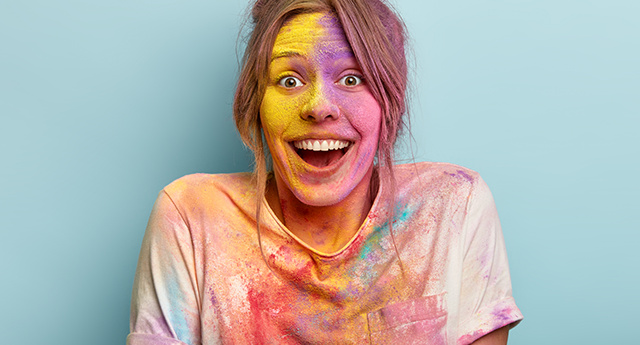 Neopatrnost nebo výrobní chyba? Po nehodě nehraje hlavní roli
Výrobci tiskových válců a tonerů dokonale rozumí vnitřní konstrukci tonerové kazety a funkci všech komponent uvnitř tiskového systému. Díky precizní logistice, optimalizaci výroby, dodržování přísných norem a důkladné kontrole v souladu s normami ISO jsou zmíněné nehody s tonerovým prachem velmi vzácné, a pokud se již stanou, tak jsou spíše záležitostí neopatrné manipulace s tonerovou kazetou, než výsledkem výrobní chyby. Na 100% se to ale vyloučit nedá.
Ať je to už ale jakkoliv, pokud v ruce držíme plnou originální nebo byť i použitou kompatibilní kazetu s tonerem, kterou se chystáme právě vyměnit, jedno je jisté. Při pohledu na kazetu vidíme prakticky pouze obal s mikroskopickým uhlíkovým práškem, který je nositelem barviva, ale s největší pravděpodobností ani při podrobnějším zkoumání nedokážeme zjistit, zda daná tonerová kazeta nemá zmíněnou výrobní chybu. O to tu ale v podstatě ani příliš nejde. Pokud se již totiž z nějakého důvodu dostane jemný tonerový prach na naše šaty, musíme rychle tuto nepříjemnou situaci vyřešit a možná až pak hledat příčinu či viníka.
Tip: Jaký toner koupit: originální nebo neoriginální?
Nepanikařte. Oděv vyčistíte následujícím způsobem
Bezprostředně po vysypání toneru vám může hlavou problesknout množství na první pohled úžasných řešení. Na jedno byste však určitě měli hned zapomenout. Pokud jste se se zašpiněným tričkem nebo košilí rozběhli do koupelny, abyste ho namočili v horké vodě, zařaďte rychle zpátečku. Tonerový pigment by pronikl ještě hlouběji do textilních vláken a váš oděvní kousek by mohl v nejlepším případě skončit jako hadr na utírání podlahy.
To určitě nechcete, proto se při odstraňování toneru z oděvu zaměřte na šetrnější metody. Ještě dříve než se tedy v prvním kroku pokusíte vytřást z oblečení nějaké to množství uhlíkového prachu, dejte si na ruce jednorázové rukavice a na ústa roušku, která zabrání případnému vdechnutí jemného tonerového prachu do plic.
Pokud jste to udělali, nyní můžete tričko, košili nebo jiný oděvní kousek zasažený vysypaným tonerovým prachem pořádně vyklepat. Ideálně někde venku na otevřeném prostranství. Na vodu stále zapomeňte.
Po decentním vyprášení oděvu se pokuste vysavačem odstranit zbytky tonerového prachu, který pronikl hlouběji do textilních vláken. Nikam nespěchejte, buďte důkladní. Teprve teď, po vysátí tonerového prachu, může přijít na řadu voda.
Do umyvadla, popřípadě vany, napusťte studenou nebo vlažnou vodu a oděv opatrně vymáchejte. Bez jakéhokoliv drhnutí rukama či dokonce kartáčem. Tento proces můžete bez obav zopakovat 2 až 3 krát. Oblečení na závěr ještě opláchněte pod proudem studené vody a nakonec ho po přidání běžného pracího prášku vyperte v automatické pračce.
Oděv po ukončení pracího cyklu vyjměte z pračky a nechte ho vyschnout někde ve stínu bez dopadu přímých slunečních paprsků. Použití sušičky se v tomto případě také nedoporučuje.