Objevte kvalitní terminály a mobilní čtečky čárových kódů Zebra pro mobilní sběr dat a čtení čárových kódů. Kromě mimořádně odolného provedení, ergonomického designu a bezkonkurenční kapacity baterie nabízejí i další výhody. Více o nich vám už prozradíme v našem článku.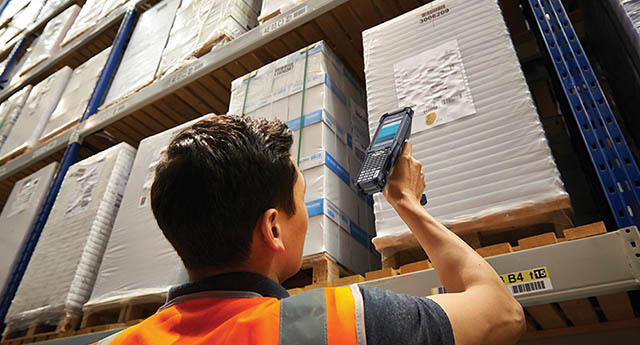 Zebra v top trojce v podpoře zařízení s Androidem
Nová generace čteček a mobilních terminálů Zebra nabízí řadu funkcí, které mění Android z operačního systému určeného pro spotřebitele na skutečný podnikový operační systém. Najdete v nich vše, co potřebujete, včetně bezpečnosti, správy zařízení a podpory podnikového sběru dat.
Navíc se v roce 2021 společnost Zebra dostala do top trojky v hodnocení podpory zařízení s Androidem. To znamená, že se Zebra jako výrobce o své produkty stará opravdu na úrovni. Kromě neustálých inovací u nových výrobků to dokazuje také vydáváním četných aktualizací operačního systému Android pro své dosavadní produkty.
Mobilní terminály Zebra mají své stálé příznivce
Pokud hledáte kompaktní a skladný mobilní terminál, určitě zaujmou vaši pozornost mobilní terminály Zebra. Naleznete zde neuvěřitelně kompaktní a lehké přístroje, které se snadno přenášejí a dají se připevnit na šňůrku, uniformu nebo náramek. To z nich činí dokonalého mobilního partnera nejen v maloobchodě nebo v restauračních službách. Díky komplexním hlasovým funkcím a bezdrátovým sluchátkům pomáhají zlepšit služby zákazníkům i celkovou vnitropodnikovou komunikaci.
Vysoký výkon při práci s mobilními terminály Zebra zajišťují komplexní funkce, barevný displej a dotyková technologie pro ovládání prstem i s tenkými rukavicemi. Za zmínku stojí také baterie s dostatečnou kapacitou a velkorysá paměť poskytující vždy dostatečnou úložnou kapacitu. Samozřejmostí je také integrovaný snímač čárových kódů, který umožňuje ještě efektivnější vykonávání úkolů od kontroly cen přes vyhledávání položek až po zaznamenávání času. Spolehlivou provozní pohotovost zajišťují také rozhraní mobilního zařízení: USB-C, WLAN a Bluetooth.
Vylepšené modely Zebra pro vyšší efektivitu práce
Maximální produktivita a komfort pracovníků jdou spolu ruku v ruce. Vylepšená ergonomie mobilních terminálů a čteček čárových kódů nabízí nový úhel pro snímání, díky čemuž dochází ke zvýšení produktivity o 14 %, eliminování otáčení zápěstí až o 55 % a snížení svalové práce až o 15 %.
Za tím nezaostává ani velmi odolné provedení, připravené k práci v náročných podmínkách, typických pro prostředí skladů. Odolává pádům z výšky na betonový povrch, stříkající vodě i prachu a jiným nečistotám. Navíc zvládá i neustálé změny teplot od extrémního tepla až po silný chlad, takže mobilní terminál Zebra je ideální pro práci ve venkovních skladech a dvorech.
Funkce SimulScan pro snímání různých čárových kódů nebo celých formulářů v jediném kroku výrazně usnadní skenování etiket na krabicích a paletách. Je ideální pro skenování více čárových kódů, ale také formulářů obsahujících textová pole, zaškrtávací okénka, podpisy apod. Takto můžete svoji produktivitu navýšit okamžitě a bez dalších kroků.