S výměnou toneru se musí ve více či méně pravidelných intervalech poprat každý majitel tiskárny. Zatímco výběru nových náplní věnujeme náležitou pozornost, osud těch prázdných příliš neřešíme. Ruku na srdce. Kde končí prázdné tonery či inkoustové cartridge z vašich tiskáren?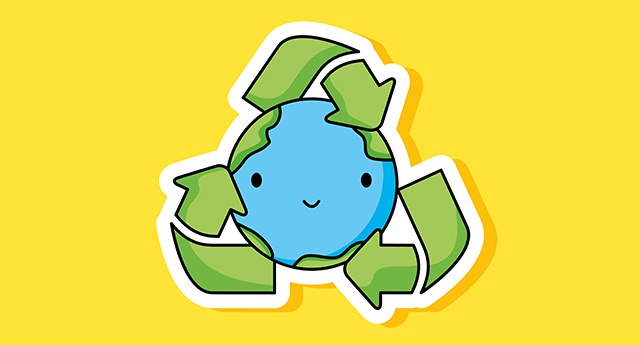 Věříme, že drtivá většina z vás přistupuje k likvidaci prázdných tonerů a inkoustových kazet zodpovědně. Nebo se o to chcete minimálně pokusit, proto právě teď čtete tyto řádky. Máte totiž naprostou pravdu. Na životním prostředí nám musí záležet všem a přesto, že prázdné tonery a inkoustové cartridge patří mezi problematický odpad, všechno můžeme řešit i jinak, než pouhým vyhozením do odpadkového koše.
Toner ani inkoustové cartridge nepatří do nádob s odpadky
Představa vyhození inkoustové cartridge nebo toneru do nádoby určené na komunální odpad je sice velmi lákavá, ale pokud chcete prázdné náplně zlikvidovat ekologicky a ohleduplně k životnímu prostředí, rychle na ni zapomeňte. Jde totiž o jeden z nejhorších možných scénářů a to i přesto, že byste prakticky takovým jednáním v ničem neporušili zákon. O to tu teď ale nejde.
Pomyslné nebe prázdných náplní může totiž při špetce dobré vůle vypadat úplně jinak. Nenechte se však splést. Inkoustová kazeta nebo toner i přesto, že jsou tvořeny zejména plastem, nepatří do žlutého kontejneru. A i když obsahují různé komponenty jako je například čip, ne vždy mohou být předány v rámci elektroodpadu.
Ideálním řešením je tedy předat prázdné náplně, bez ohledu na to, zda jde o originální nebo kompatibilní toner, sběrnému dvoru nebo prodejci náplní. Totéž přirozeně platí pro originální i kompatibilní inkoustové cartridge. Pouvažovat však můžete samozřejmě i nad renovací originálních tonerů, která patří k nejekologičtějším způsobům nakládání s prázdnými náplněmi.
Renovace toneru je fajn, ale může mít slabiny
Renovace toneru, tedy naplnění toneru a případná výměna některé opotřebované části, je nepochybně výborným nápadem na snížení produkce odpadu. Samozřejmě pouze v rukou seriózní společnosti s přiměřeným know-how a technickým zázemím. V opačném případě může být nízká kvalita tisku to nejmenší, co vás bude trápit. Na amatérskou renovaci toneru totiž může klidně doplatit i vaše tiskárna. V případě nových tiskáren může být v souvislosti s používáním renovovaných náplní sporná také záruční oprava, protože ne všichni poskytovatelé servisních služeb akceptují používání renovovaných tonerů.
Sběrný dvůr je dobrá volba
Sběrný dvůr se při nakládání s odpady musí řídit příslušnou legislativou. Pokud tedy sběrnému dvoru odevzdáte ať už prázdný kompatibilní toner nebo inkoustovou kazetu, máte jistotu, že likvidace náplně proběhne v souladu s příslušnými zákony a nařízeními. Tato alternativa zbavení se prázdné náplně se už blíží k optimálním představám o tonerovém nebi.
Jediným problémem může být velká vzdálenost sběrného dvora od místa bydliště, která může odrazovat od návštěvy sběrného dvora a pokoušet k odhození toneru do odpadkového koše. Právě v takových situacích může přijít vhod možnost předání prázdných náplní prodejci.
Toner odešlete nebo odevzdáte a o víc se nestaráte
K odpovědnosti a ochraně životního prostředí se všemi deseti hlásíme i my v CDRmarket, a proto vám nabízíme možnost předání, respektive odeslání prázdných kompatibilních či originálních tonerů do naší pobočky v Plzni. Prázdné tonery a inkoustové cartridge likvidujeme ekologicky ve spolupráci s autorizovaným partnerem. V souvislosti se zasíláním prázdných kazet však máme na vás jednu prosbu. Odeslání náplní předem konzultujte s naším pracovníkem. Má to své opodstatnění. V rámci telefonického kontaktu si upřesníte způsob dodání i adresu.