3D tisk je pro své na pohled neomezené možnosti fascinující. Aby však výsledek dopadl podle očekávání, je důležitý výběr vhodných vláken pro tisk, tzv. filamentů. Každý filament má své jedinečné vlastnosti a použití. Pojďme si říci více o tom, jak vybrat ten správný.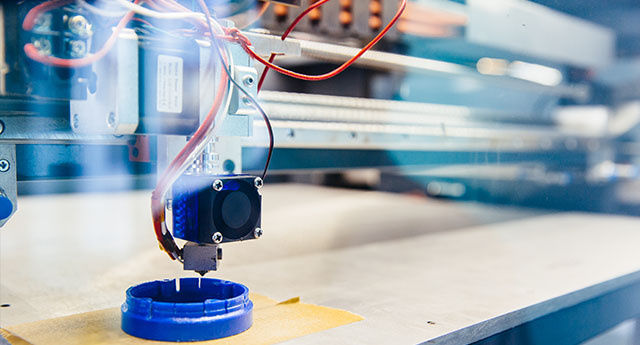 Co je to 3D filament
3D filament nebo tisková struna představuje tiskový materiál do 3D tiskárny, sloužící k realizaci výrobků. Jedná se vlastně o vlákna v podobě struny navinuté na cívce. 3D filamenty se vyrábějí z různých materiálů podle toho, jaké vlastnosti se požadují od plastického vlákna při 3D tisku.
Většinou jsou složeny z čistého plastu, avšak existují také plastová vlákna s příměsí. Zajímavou alternativu představují ty, které mají základ ve zcela jiném materiálu. V našem sortimentu naleznete tiskové struny z rozličných materiálů, například ABS, PETG, PLA a další.
Podle čeho vybrat filament do tiskárny
Výběr tiskového filamentu souvisí s tiskárnou, na které chcete tisknout. Každá 3D tiskárna má své specifické vlastnosti, které musíte zohlednit ještě před výběrem vhodné tiskové struny. Nejdůležitější věc, kterou je třeba mít na paměti, pokud vybíráte filament, je konečné použití objektu. Výběr tiskové struny totiž závisí na funkci předmětu, který vytisknete.
Tipy pro výběr vhodné tiskové struny
Při výběru filamentu do 3D tiskárny byste měli vzít v úvahu tyto skutečnosti:
Požadovaný průměr filamentu - často je to 1,75 mm, ale může to být i 2,85 mm.
Materiál tiskové trysky - nejrozšířenější jsou mosazné trysky, které se používají pro tisk běžných materiálů, jako jsou PLA, ABS a nylon. Pokud chcete používat abrazivní nebo korozivní materiály, je lepší zvolit trysku např. z nerezové oceli.
Maximální teplota extruderu tiskárny - každý filament se taví při jiné teplotě. Například PLA má teplotu tisku od 190 °C do 230 °C, zatímco teplota ABS se pohybuje kolem 230 °C - 260 °C.
Přítomnost topné desky - u některých filamentů se doporučuje mít topnou desku, aby se zabránilo oddělování dílů (např. u ABS filamentů).
Vyberte filament podle toho, co chcete vytisknout
Výběr vhodné tiskové struny ve velké míře souvisí také s objekty, které chcete zhotovit a s vlastnostmi, jaké by měly mít:
Před výběrem filamentu je třeba vědět, k čemu budete 3D objekt používat. Například pro kontakt s potravinami vyberte filament na bázi PET. Pro pevný a odolný objekt doporučujeme zvolit polykarbonátová nebo ABS vlákna, pro pružný výsledek tisku budou vhodnější materiály na bázi TPU nebo TPE.
Podle toho, jaký 3D objekt chcete, vyberte také filament. Může být například matný, lesklý či průsvitný. V současnosti je k dispozici celá řada hybridních materiálů, které se zpravidla skládají z PLA a dalšího materiálu. Díky tomu dodávají filamentu zcela jinou povrchovou úpravu, barvu nebo strukturu.
Environmentální vlastnosti
Při tavení se z některých plastů uvolňují toxické těkavé organické látky, které mohou být v uzavřeném prostředí dlouhodobě nebezpečné. Musíte si také ověřit, zda je váš filament citlivý na vlhkost a zda nevytváří žádný zápach: v obytném prostoru upřednostněte PLA, PHA nebo PET.