Pokud plánujete založit vlastní e-shop nebo jste ho už založili, tak určitě gratuluji a držím vám palce, aby obchod šlapal, jak má. Pokud budete jako 99% jiných e-shopů posílat fyzicky zboží nebo vaše výrobky, určitě využijete některého z přepravců. Mezi nejoblíbenější v Česku patří určitě Česká pošta Zásilkovna, PPL, DPD, GLS a další. Všichni mají ale jedno společný. Každý bude chtít, abyste na balík nalepili štítek neboli etiketu s adresou zákazníka, vaší adresou, výší dobírky a dalším informacemi.
A tím se dostáváme k jádru věci. Jak nejsnadněji takový štítek vyrobit?
 1) Vytisknout na běžný papír a nalepit samolepicí páskou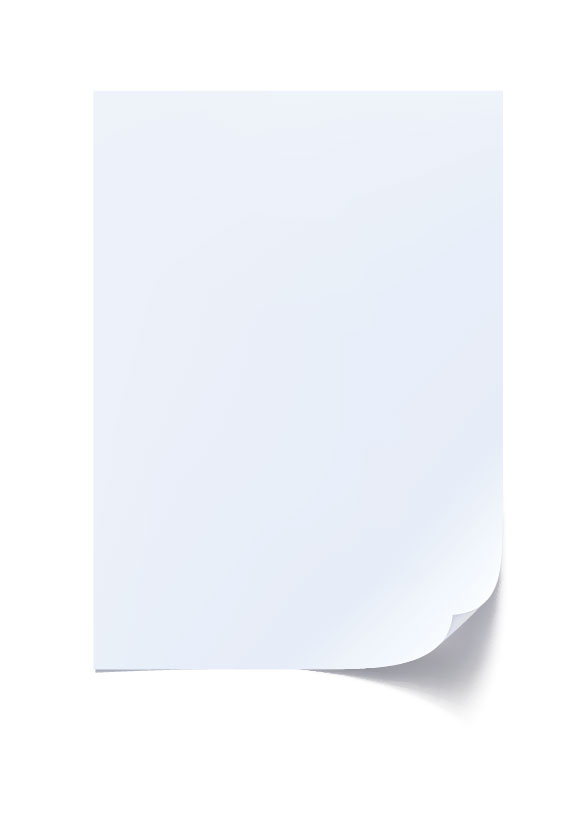 Pokud pošlete opravdu jen pár balíčků za měsíc, můžete použít tuto možnost. Prostě adresu vytisknete na běžný papír a vytisknete. Pak vezmete nůžky, lepicí pásku a … A asi určitě sami cítíte, že to není zrovna profesionální a díky zlouhavé práci s připevňováním na balík, je to časově poměrně náročné.
Na druhou stranu je to poměrně levné řešení a skoro každý má dispozici běžnou inkoustovou nebo laserovou tiskárnu, aby to mohl vytisknout.
Líbí se vám tohle řešení nebo jdeme raději na nějaké lepší?
2) Samolepicí štítky na A4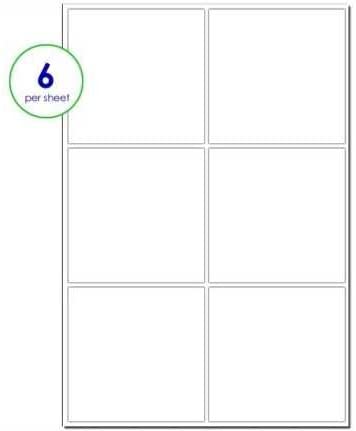 Vy určitě chcete, aby výsledek vypadal lépe a snadněji se vám lepil na balík. A také dobře na balíku držel.
Touhle cestou už si prošlo hodně eshopařů a pokud netisknete desítky štítků denně, určitě vám může tahle možnost vyhovovat poměrně dlouho.
Cenově je tato varianta levná a díky běžné inkoustové nebo laserové tiskárně, nejsou ani pořizovací náklady příliš vysoké.
Samolepicí štítky jsou umístěné na A4 po 4ks, 8ks nebo 16ks. Vždy záleží, jakou velikost po vás chce váš přepravce. Standard býval 10x15cm, ale třeba pro Zásilkovnu si určitě vystačíte s 10x13cm případně i menším.
Nevýhodou zůstává to, že se musíte vždy trefit na správnou pozici na papíru. A pokud tisknete častěji menší počet štítků, tak to také není úplně ideální. Je možné odpoledne před svozem vytisknout najednou všechny štítky najednou. Ale co do té doby? Mít balíky po celém skladu a evidovat, který je pro koho?
3) Samolepicí štítky v rolích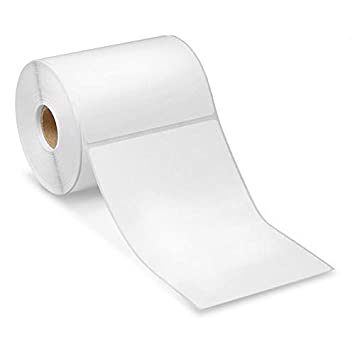 E-shop se vám pořádně rozjel a posíláte už desítky nebo dokonce stovky denně? Opět gratulujeme.
Ale co teď ty adresní štítky? Čekat a pak tisknout větší množství najednou už teď není tak komfortní. Pokud štítek neuděláte hned, balíky se vám válí všude kolem, něco spletete, apod… To určitě není ideální.
Teď nastal čas na profesionální řešení. Tiskárny štítků. Jsou to tiskárny, kterou umí tisknout pouze na štítky v rolích, nic jiného. Ale umí to opravdu rychle. Každý štítek samostatně. A hlavně nemají v sobě žádnou náplň. Takže tyto tiskárny tisknou ZDARMA (ano, máte pravdu, žerou trochu elektriky, takže úplně zadarmo to není). Jak to funguje jsme popsali v článku Proč některé tiskárny tisknout bez náplně. Jediné, co potřebují jsou speciální samolepicí termocitlivé etikety.
I s tímhle řešením si můžete zvolit ideální velikost pro vašeho přepravce a díky tomu ušetřit za papír. Samozřejmě, že čím menší je štítky, tím bude levnější. Opět jsou víceméně standardem 10x15 nebo 10x13 cm. Na ty se vejde většina přepravců.
Tohle řešení je tedy velmi levné na provoz. Je výhodné na rychlost i komfort tisku.
Menší nevýhodou je počáteční investice do pořízení tiskárny štítků. Ta se pohybuje cca od 5.000,- výš. Tak vidíte, ani to není tak strašné a výhody převyšují, takže se velmi brzy zaplatí.
Pokud chcete jedno z řešení uvést do praxe, neváhejte zavolat nebo napsat. Pro každého klienta navrhneme vždy to nejvýhodnější řešení. Rádi vám poradím.
Ať se v podnikání s e-shopem daří.
Denis z CDRmarket.cz