Od prvního komerčního prodeje zboží vybaveného čárovým kódem uběhlo již 45 let. Zatímco v úplných začátcích bylo používání čárových kódů spíše opatrné, dnes se bez systému hrubých a tenkých čar s různou šířkou mezer neobejde žádná firma zabývající se výrobou, distribucí nebo prodejem zboží.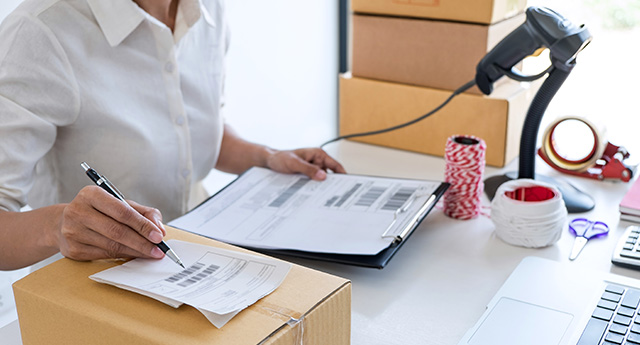 Bez čárových kódů by to dnes už nešlo
Čárové kódy zautomatizovaly sběr dat, a proto není divu, že je dnes najdeme prakticky na každém kroku, nebo přesněji řečeno na každém výrobku. Některé zdroje uvádějí, že v celosvětovém měřítku v rámci obchodu se zbožím se denně naskenuje více než 5 miliard čárových kódů. Samozřejmě jde pouze o odhady a konečné číslo může být ještě vyšší.
Promyšlený systém čar a mezer umožňuje zakódovat množství užitečných informací o výrobku, jako je například datum výroby, datum balení, minimální trvanlivost, hmotnost, délka, šířka, plocha nebo objem, ale problémem není ani zakódování informací o příjemci zboží, či jiné podrobnosti. Vše pochopitelně závisí na druhu zboží a typu čárového kódu.
Na tomto místě se žádá zmínit, že mezi nejznámější kódy patří EAN kód nebo populární QR kód, který lze nasnímat běžným mobilem. K dispozici je samozřejmě množství jiných kódů, které najdou uplatnění v průmyslových odvětvích a dalších oblastech.
Tři pilíře úspěchů čárových kódů
Za úspěchem čárových kódů je potřeba hledat rychlost získávání dat, přesnost informací a flexibilitu použití. Jak jsme to už naznačili výše, čárové kódy mohou být používány v nejrůznějších odvětvích se standardními i extrémními podmínkami. Čárové kódy se proto tisknout na samolepicí etikety i na různé materiály odolávající vysokým teplotám, mrazům, vlhkosti, kyselinám nebo organickým rozpouštědlům.
Dnes nás však budou zajímat zejména tiskárny na čárové kódy, a protože jsme si o nich ještě nic nestihli říct, pojďme to rychle napravit.
Termotiskárny vs. univerzální tiskárny
Čárové kódy lze tisknout pomocí univerzálních tiskáren, které dokážou pracovat v potřebném grafickém módu, ale mnohem praktičtější volbou jsou speciální tiskárny na čárové kódy.
Ty najdou uplatnění v kancelářích, maloobchodě i velkoobchodě, skladech, v soukromém sektoru i státní správě, ale i v malých nebo velkých nadnárodních společnostech. Dobrou zprávou je také fakt, že si budete moci vybírat ze dvou alternativ. Rozhodnout se tedy můžete mezi termotiskárnou nebo termotransferovou tiskárnou. Každá tiskárna nabízí specifické výhody.
Termotiskárny určitě nezklamou
Termotiskárny vynikají jednoduchou obsluhou a vynikající kvalitou tisku. Z pohledu uživatele tyto tiskárny zaujmou především tím, že nevyžadují inkoust, toner a ani pásku na potisk. Důvod je jednoduchý. Termotiskárny nic z toho nepotřebují, protože tisk probíhá přímo na speciální papír, který při procházení pod tepelnou tiskovou hlavou zčerná.
Termotiskárny jsou dobrou volbou, pokud si vystačíte s černo-bílým tiskem, v opačném případě budete muset sáhnout po druhé zmíněné alternativě. Nabídka tiskáren začíná cenově dostupnými modely a pokračuje dražšími zařízeními, která jsou určena pro firmy nebo provozy tisknoucí čárové kódy ve velkých objemech.
Termotransferové tiskárny snesou i ta nejpřísnější kritéria
Významné místo na trhu s tiskárnami čárových kódů mají také termotransferové tiskárny. Ty najdou využití v každém odvětví, vyznačují se rychlým a kvalitním tiskem pomocí standardních TTR fólií. TTR fólie obsahují vosk, pryskyřici nebo jejich vzájemnou kombinaci. Vosk či pryskyřice se teplem přenášejí na papír nebo na samolepící etikety a takto na ně vytisknou čárový kód. Výhodou termotransferových tiskáren je vyšší odolnost tisku, za pozornost stojí také možnost použití barevných pásek.
Kvalitní termotransferové tiskárny nabízejí renomované značky Brother i Dymo, ale bez povšimnutí byste neměli nechat ani tiskárny značky Zebra, Honeywell nebo TSC.